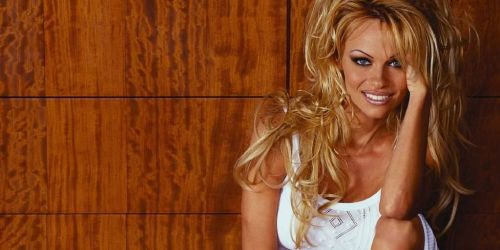 Pamela Denise Anderson (born July 1, 1967) is a Canadian-American actress, model, television personality, and author. She is best known for her numerous appearances in Playboy magazine and for her work on the television series Home Improvement (1991–1993, 1997), Baywatch (1992–1997), and V.I.P. (1998–2002).
View details
Hide details
Pamela Anderson was born on 1 July 1967 in Ladysmith, British Columbia, Canada. Her full name at birth was Pamela Denise Anderson. She is best known as an actress. She attended high school at Highland Secondary School, Comox, Canada (1985). Her religion is listed as Atheist. She is 5' 6½" (169 cm) tall and weighs 125 lbs (57 kg) with an athletic build. She has blue eyes and dyed blonde hair (color). Her net worth is reported to be $12,000,000 US dollars. Her zodiac star sign is Cancer.
Full name at birth

Pamela Denise Anderson

Claim to fame

Playboy's Playmate of the Month February 1990, CJ Parker on Baywatch

Date of birth

1 July 1967

Place of birth

Ladysmith, British Columbia, Canada

Age

55

Occupation

Actress, Model, Producer, Activist, Television Personality

Occupation category

Nationality
PERSONAL DETAILS
Height

5' 6½" (169 cm)

Weight

125 lbs (57 kg)

Build

Hair color

Eye color

Gender

Ethnicity

Sexuality

Religion

Zodiac sign

Distinctive feature

Big boobs
Platinum blonde hair
Sparkling blue eyes

Tattoo

Barbed wire tattoo that wraps around her left bicep
Tattoo on her ring finger that reads "Mommy"

Dress size

4

Shoe size

8 (US), 39(EU), 6 (UK), 250 (J)

Pets

Star (Dog - golden retriever) [-2007]
Chiquito (Dog - chihuahua that was stolen and never returned)
ADDITIONAL DETAILS
Residence

Cassis, French Riviera, France

Net worth

$12,000,000 USD

High school

Highland Secondary School, Comox, Canada (1985)

University
university

Talent agency

ICM Partners
Celebrity Talent International

Political affiliation
political affiliation

Political party
political party
My doctor says, "You have hepatitis C." And I go, "Okay, how do I get rid of it?" And he`s like, "You can`t. This is what you`re going to die from." I was in the middle of shooting VIP; I didn`t know what to do. This wash came over my body. And then the doctor says, "Do you know how you got it?" I said no. And he said, "Your husband never told you he had it?" It kind of threw me for a while. Obviously, it`s a hard thing to tell someone, but I wish he could have had the nerve to tell me. Obviously, his ego was more important than my life.