Sandra Bullock, Melissa McCarthy Team Up for Cop Comedy
more_vert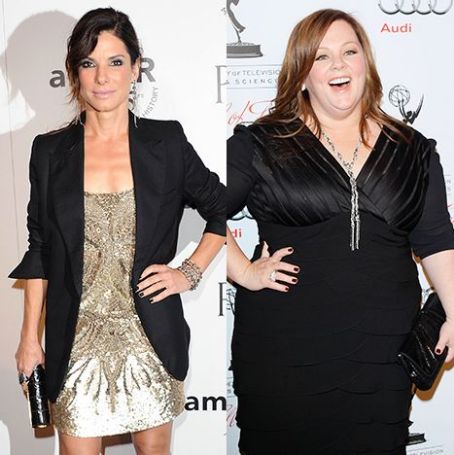 Melissa McCarthy and director Paul Feig proved they're a winning team with 2011's Bridesmaids, and now they're adding Oscar winner Sandra Bullock to the mix!

McCarthy, 41, and Bullock, 47, have signed on to star in an untitled buddy cop comedy about the "strained relationship between a high-strung FBI agent an unconventional Boston cop," Variety reports. It will be directed by Feig, 49, who has also worked on The Office, Arrested Development, Nurse Jackie and 30 Rock.
The script for McCarthy and Bullock's proejct is being written by Katie Dippold, a staff writer on NBC's Parks and Recreation.

In addition to her role on CBS' Mike & Molly, McCarthy will next appear on the big screen alongside Paul Rudd and Leslie Mann in This Is 40. Bullock last starred in Extremely Loud & Incredibly Close. Gravity, her drama with George Clooney, was originally scheduled for a November 21 release; it will now arrive in theaters in 2013.
Profiles similar to Extremely Loud & Incredibly Close
Profiles similar to Paul Rudd and Leslie Mann
Profiles similar to Arrested Development
Profiles similar to Parks and Recreation
Profiles similar to Melissa McCarthy
Profiles similar to Mike & Molly
Profiles similar to George Clooney
Profiles similar to Sandra Bullock
Profiles similar to Katie Dippold
Profiles similar to Nurse Jackie
Profiles similar to Bridesmaids
Profiles similar to Leslie Mann
Profiles similar to The Office
Profiles similar to This Is 40
Profiles similar to Paul Feig
Profiles similar to Paul Rudd
Profiles similar to Gravity