Phil Robertson's Suspension Lifted on Duck Dynasty
more_vert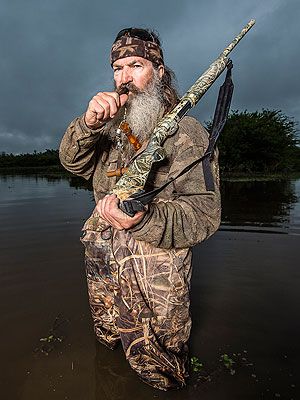 Duck Dynasty will resume filming in the new year – with Phil Robertson.

A&E Networks – which had earlier suspended the family's patriarch after he expressed anti-gay beliefs and made statements about pre-Civil War African-Americans in an interview with GQ magazine – released a statement Friday saying that it has decided to resume filming later this spring "with the entire Robertson family."

Revealing that they had spoken to the family, A&E said that while they do not share Robertson's views, "Duck Dynasty is not a show about one man's views. It resonates with a large audience because it is a show about family ... a family that America has come to love."

"While Phil's comments made in the interview reflect his personal views based on his own beliefs, and his own personal journey, he and his family have publicly stated they regret the 'coarse language' he used and the misinterpretation of his core beliefs based only on the article," the statement continued. "He also made it clear he would 'never incite or encourage hate.'"
Profiles similar to Phil Robertson
Profiles similar to Duck Dynasty