Naya Rivera, New Husband Ryan Dorsey Make First Official Appearance After Wedding
more_vert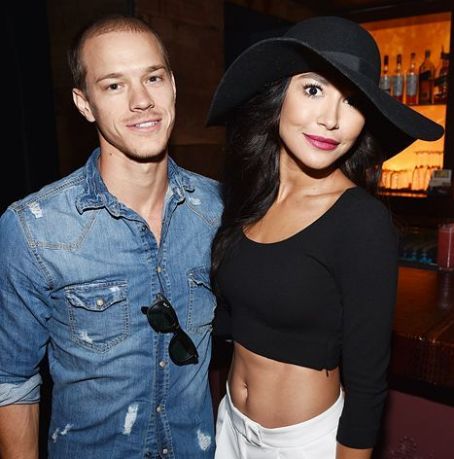 Date night for Mr. and Mrs. Dorsey! After tying the knot in a secret, surprise wedding in July, Naya Rivera and her new husband Ryan Dorsey made their first official appearance as husband and wife on Tuesday, Aug. 12.

The happy couple attended the latest stop on Justin Timberlake's The 20/20 Experience World Tour, held at the Staples Center in Los Angeles. Rivera, 27, held hands with her actor hubby outside of the stadium and cozied up to him in their seats in the Puma VIP suite in the Hyde Lounge.

While Dorsey went casual for the concert in a pair of khaki pants and a denim shirt with the sleeves rolled up, Rivera opted for a pair of white wide-leg capri pants, a black sleeved crop top, and a wide-brimmed black hat.

The pair, who exchanged vows just three months after Rivera's engagement to Big Sean ended, were just two of the famous faces at Timberlake's show. Other celebrity attendees included Sofia Vergara and her boyfriend Joe Manganiello, Shenae Grimes, Brittany Snow, and Rivera's Glee costar Lea Michele and her new boyfriend Matthew Paetz.

A source tells Us Weekly that Rivera and Michele, who are reportedly not very fond of one another, "missed each other" at the show. "They talk behind each other's backs — a lot," a Glee source told Us in April. "They're always icy to each other... There is a lot of sighing and eye-rolling between them."

Another onlooker tells Us that Michele and Paetz left the concert first while Timberlake was performing his hit "Sexy Back," while Rivera and Dorsey stayed until the end of the show.

Rivera's close call with Michele wasn't her only drama of the evening. As she and Dorsey were leaving the concert, an insider tells Us that a photographer yelled "Big Sean hit it first," referencing Rivera's ex, who is now rumored to be dating Ariana Grande.

Dorsey did not take the jibe lightly, reportedly confronting the man who yelled at his wife.

"It really p*ssed Ryan off to where he yelled and swore back at the guy and tried to fight him," the source adds. "Ryan snapped real quick when he was taunted about Big Sean."
No recent activity found.
Profiles similar to Matthew Paetz and Lea Michele
Profiles similar to Naya Rivera and Ryan Dorsey
Profiles similar to Naya Rivera and Big Sean
Profiles similar to Matthew Paetz
Profiles similar to Lea Michele
Profiles similar to Naya Rivera
Profiles similar to Ryan Dorsey
Profiles similar to Big Sean
Profiles similar to Glee