Jennifer Garner Picks Fruits and Vegetables With Violet and Seraphina!
more_vert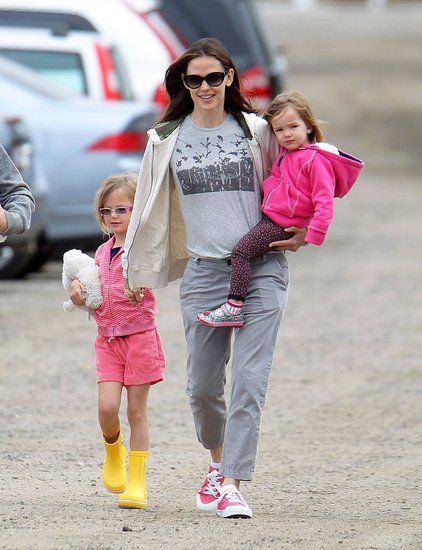 t was a picture-perfect afternoon for Jennifer Garner and her daughters, Violet and Seraphina Affleck, picking fruits and vegetables in Thousand Oaks, CA, today. The trio are often spotted purchasing produce from Brentwood's farmers market, but this time they took it upon themselves to go directly to the source. Ben missed out on the fun, though he did spend the entire weekend with the girls celebrating Jen's birthday. The family threw a BBQ for her on Sunday, and their pal Matt Damon even dropped by to catch up with Ben and the birthday girl. Ben and Matt are still looking for the right project to reunite them back on the big screen, but one person Ben won't be teaming up with is Leonardo DiCaprio. Ben was briefly tied to star opposite Leo in The Great Gatsby but dropped out this week in order to direct a Middle Eastern drama Argo.
No recent activity found.
Profiles similar to Jennifer Garner and Leonardo DiCaprio
Profiles similar to Leonardo DiCaprio
Profiles similar to Jennifer Garner
Profiles similar to Today
Profiles similar to Argo