It's A Boy For Tom Brady & Gisele Bundchen
more_vert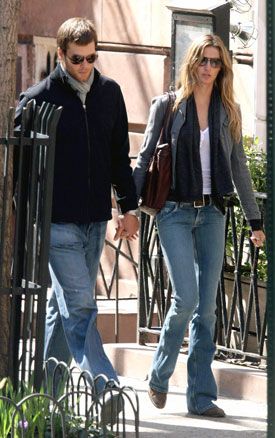 New England Patriots quarterback Tom Brady and his supermodel wife, Gisele Bundchen, have had their baby -- and the child is more likely to heave footballs than prance down catwalks.

The gorgeous celeb couple welcomed a baby boy recently, People reports, the first child for Bundchen and second for Brady, who also has a 2-year-old son with his ex, actress Bridget Moynahan.

At this time, details of the birth and the boy's name have not been released yet.

Brady and Bundchen were married this past February in Los Angeles, and had a second ceremony in Costa Rica at Bundchen`s mansion.
Profiles similar to Bridget Moynahan and Tom Brady
Profiles similar to Gisele Bundchen and Tom Brady
Profiles similar to Bridget Moynahan
Profiles similar to Gisele Bündchen
Profiles similar to Tom Brady