Heather Locklear's Daughter Ava Sambora Guest Stars in Good Luck Charlie
more_vert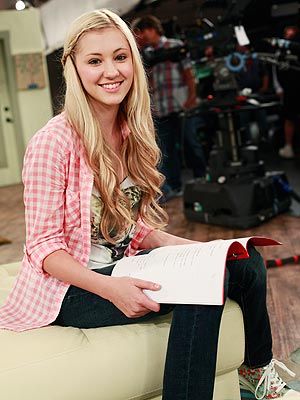 Like mother, like daughter.

Following Ava Sambora's acting debut in Judd Apatow's This Is 40, Heather Locklear's only child filmed a guest-starring role in Disney Channel's Good Luck Charlie.

In the episode, Ava, 15 – whose dad is Richie Sambora – plays Charlie Duncan 10 years into the future.

The show revolves around the Denver, Colo.-based Duncan family, who try to adjust to the births of their fourth and fifth children Of working on the episode, which is slated to premiere this summer, Ava tells PEOPLE: "[It] was amazing and also extremely fun. Everyone on set was so sweet and super funny. It was just over all a really great experience and I had a great time."
Profiles similar to Heather Locklear and Richie Sambora
Profiles similar to Heather Locklear
Profiles similar to Richie Sambora
Profiles similar to Ava Locklear
Profiles similar to Judd Apatow
Profiles similar to This Is 40