Chris Brown's Daughter Officially Shares His Last Name
more_vert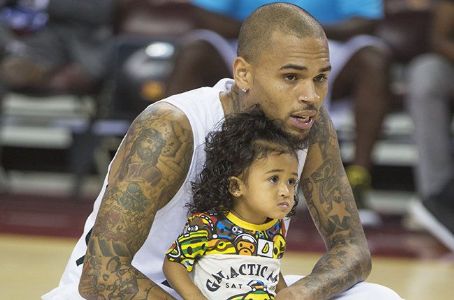 Say hello to Royalty Brown! Chris Brown and Nia Guzman hammered out their custody issues this week and one of the many things they agreed on is changing Royalty's last name to Brown.

The celeb parents are also going to share custody of their little girl, with Chris being allowed to have 12 days per month with her – and not supervised, according to TMZ.

Chris will continue to pay $2,500 for support, plus her school, medical bills, and for her nannies.

Chris and Nia have submitted the agreement to get the judge's official okay and then it'll be a done deal.

Kudos to them for working this out and not letting things get ugly. Chris filed the suit in July and it only took two months for them to work it all out and it looks like a fair and equal arrangement.Needless to say, Chris is pretty happy about how things worked out today. He even took to Twitter after things were settled and wrote, "Court went great today. Glad this all worked out." And we are, too! Nia is thrilled, as well, and wrote on Instagram after the meeting, "Sending my thank you to my legal team. I'm so happy with OUR outcome today! #ILoveMyZillahAndRoyalty #ParentsFirstBullsh*tLast #WeLoveRoyaltly." See, even after all these two have been through, even they know that putting parenting first is most important!
No recent activity found.
Profiles similar to Chris Brown