Chris Brown Drops Celeb-Filled 8 Part Music Video Series From Royalty Album
more_vert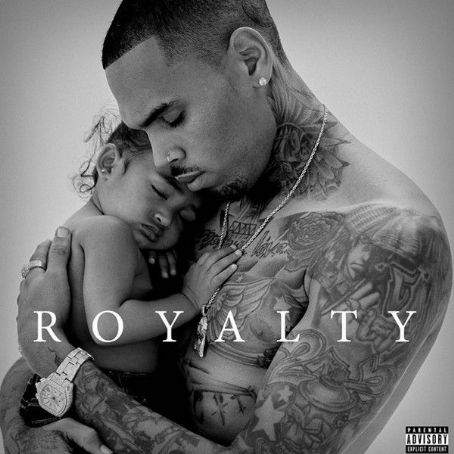 Chances are you're going to give a lot more than zero f--k's about Chris Brown's new 8 part music video series. The artist dropped a slew of sequential vids that makes our inner unresolved college girl want to put on a Bebe dress and hit the club. Whether you're beer-bonging your Keystone Light or contouring your cheekbones in the Uber, these videos are pre-gaming gold. We've made a handy list (in chronological order, of course) so you can follow the adventures of Chris and his crew. Watch as CB chases honey's, rages with Scott Disick and accidentally takes drugs that make his eyes turn green. You name it; these videos have got it. Press play for the perfect party soundtrack made for those special nights you want to end with a little puke in your hair.

1. "Liquor." Whatever's in that liquor is probably illegal, and that woman should be banned from all bars indefinitely. Maybe reevaluate the potential consequences of messing around with a chick who literally just drugged you? Just looking out for you, BB. Although if we could take a shot of something that would instantly give us fuzzy glow-in-the-dark stripper boots and neon eye shadow we might consider taking a sip.

2. "Zero." I mean, he was just talking about getting freaky with some rando, so we don't blame this chick for throwing his clothes on the street. Like, come on. Also—get excited ladies—Instagram wonder-ween Dan Bilzerian makes a V important cameo at the end. Hashtag MagnumLyfe. Oh, and the song's catchy AF too.

3. "Fine By Me." This is the kind of song that comes on in the car and makes you want to wrangle your group chat into trying amateur cage-dancing night at da club. Then Adele comes on, and you remember you just wanna be in bed.

4. "Back to Sleep." It's a dang good thing you just decided to go to bed because, according to this song, Chris just wants to come over and eff you back to sleep. We'd take this offer into consideration if and only if he's willing to pick up a couple of Crunchwrap Sliders on his way over.

5. "Wrist." This song is giving us major Michael Jackson "Thriller" vibes. When Chris hits retirement age, we hope he comes out with instructional dance videos to sell on various home shopping networks.

6. "Anyway." Eww! Who stands someone up on a first date!? Not Chris Brown, y'all. Also who else is jonesing for that matchy sweat suit he's wearing in the club, though?

7. "Picture me Rollin." A$AP Rocky, French Montana, Chris Brown and Scott Disick all in one video!? Jesus take the wheel. The Oscar clearly goes to Scott, as we've never seen him more in his element. Get it, boo.

8. "A Little More." Favorite video out of the bunch for sure. Adorable daughter Royalty Brown steals not only this vid but the entire series if you ask us. Royalty is the only name that makes sense for her!
Profiles similar to Chris Brown