Cameron dating billionnaire Elon Musk
more_vert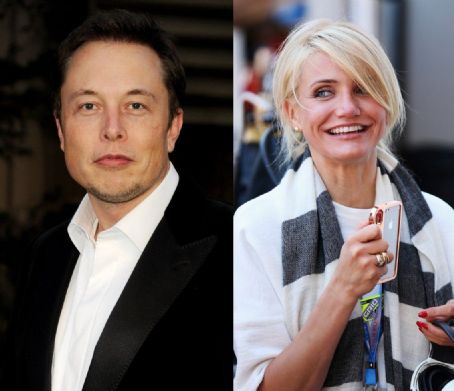 Cameron dating the real Iron Man

May 30, 2013

Posted at 11:27 AM
Posted by Dean

Cameron Diaz's dating choices! What is with this woman's love life? There is no logic, no pattern, no algorithm to explain who she takes to bed and I'm more confused than ever now that she's reportedly with Elon Musk, according to Page Six. That's his name. Will we grow to get used to it? Ask Elin Nordegren.

Musk is a tech mogul who invented PayPal, among other geeky businesses that made me feel useless when I read about them. He's supposedly the real life inspiration for Tony Stark and is worth $4.5 billion, which makes Cameron's paycheques look like minimum wage. Their introduction was a totally classic love story. Boy owns green energy car corporation, girl wants to drive fast without the guilt, girl buys car from boy with her Shrek money, boy starts doing her regularly, Page Six breaks the news.

Now, is it that surprising that a beautiful woman is falling for a super rich guy? Nope. But look at who she's dated. Vincent D'Onofrio, Matt Dillon, Jared Leto, Justin Timberlake, A-Rod, Diddy, a potpourri of questionable choices but those are some pretty f*ckable dudes. When you look at that dating pool, does Cam-ron D's destiny doesn't really point to a only-maybe-cute CEO?

That's what had me so confused...that is until I started talking to Lainey about it and she connected the dots:

It's GOOP!

We all know about Cam and Gwynnie's kitchen counter therapy sessions and this shift in Cameron's dating from douches to a billionaire seems SO puppet mastered by GP. Now they can finally buy that yoga/non-surgical cosmetic procedure island they've always talked about!

A few fun details about Elon - he went to Queen's University (me too!), and used to be married to an actress named Talula Riley, who you probably wouldn't recognize. So this is an upgrade for him as well. Attached are some pictures of Cammie arriving at JFK. She apparently was overheard on the flight cooing over Uma Thurman's baby, so maybe there will be an Elon or Cameron Jr. on the way...just as GOOP planned.
Profiles similar to Cameron Diaz and Justin Timberlake
Profiles similar to Cameron Diaz and Vincent D'Onofrio
Profiles similar to Cameron Diaz and Matt Dillon
Profiles similar to Cameron Diaz and Jared Leto
Profiles similar to Cameron Diaz and Elon Musk
Profiles similar to Vincent D'Onofrio
Profiles similar to Justin Timberlake
Profiles similar to Cameron Diaz
Profiles similar to Matt Dillon
Profiles similar to Jared Leto
Profiles similar to Elon Musk
Profiles similar to Shrek