Ben Affleck & George Clooney: 2013 BAFTA Awards Buddies
more_vert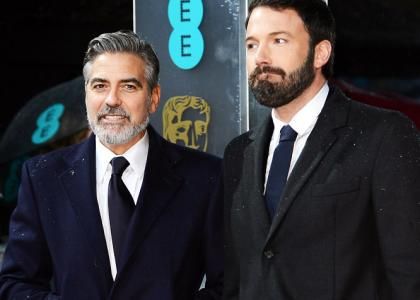 It's one of the biggest UK events of the year, and George Clooney arrived at the 2013 BAFTA Awards in London tonight (February 10) with his buddy Ben Affleck.

The "Argo" pals had everyone's undivided attention as they chatted on the red carpet before making their way inside the Royal Opera House.

Tonight, "Argo" is up for eight awards with Affleck vying for Best Director and Best Actor, along with Best Film.

Each year the BAFTA Awards recognizes the biggest and brightest stars in the industry, and this time around there are plenty of deserving ladies up for the Best Leading Actress honor.

The nominees include Jessica Chastain ("Zero Dark Thirty"), Marion Cotillard ("Rust and Bone"), Jennifer Lawrence ("Silver Linings Playbook"), Dame Helen Mirren ("Hitchc*ck") and Emanuelle Riva ("Amour").
No recent activity found.
Profiles similar to George Clooney
Profiles similar to Ben Affleck
Profiles similar to Argo